Empower Teens with Conflict Resolution Skills
When teens don't resolve disagreements, bad things can happen.
At your middle or high school, it's not hard to spot the teens who are at risk for growing into violent adults. They're the ones disrespecting teachers, threatening peers, fighting in the hallways . . . or quietly seething in a corner. You know that teens who use physical or verbal violence to get their own way are hurting themselves. You know they're creating a school climate that makes learning more difficult for all. But how can you help your students acquire healthy conflict resolution skills?
Bring Peace to Your School
Picture a workshop where your students are learning to solve problems peacefully. They're being empowered to express feelings without aggression, look for win-win solutions, and handle criticism. But this isn't a lecture! Your teens are getting hands-on experience with conflict resolution through role-playing. In other words, they're discovering real-life solutions without real-life consequences.
Real Life Drama uses discussions, stories, interactive activities, and technology to deliver hands-on workshops that engage and transform teens. Our eight-session program includes:
Identifying and Learning from Anger
Managing Your Anger
How to Handle Criticism, Part 1
How to Handle Criticism, Part 2
Actions and Consequences
Setting Realistic Expectations
Reflective Listening
Resolving Conflicts
We require a MINIMUM adult-to-student ratio of 1:15, and we recommend a ratio of 1:10. We provide one teaching artist. For larger groups, additional adult supervision must be provided by the sponsoring organization. We recommend that you send the same students to each of the eight workshops. Real Life Drama is most effective when students experience all of the sessions. $250 is the cost for a single workshop. If you schedule all eight workshops at the same school during the same academic year, you'll receive a discount, resulting in the price shown above.
Decrease in program participants' disciplinary referrals
Students with improved school attendance
What Students Say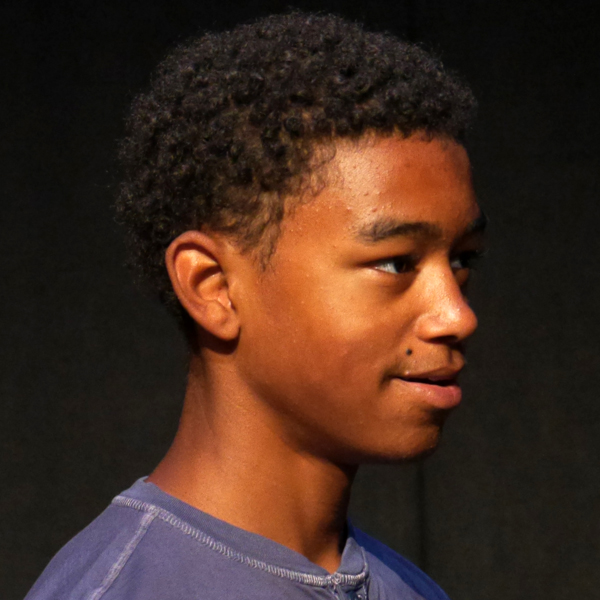 Most Helpful Topics Covered
"Calm[ing] down, "stress," and "anger."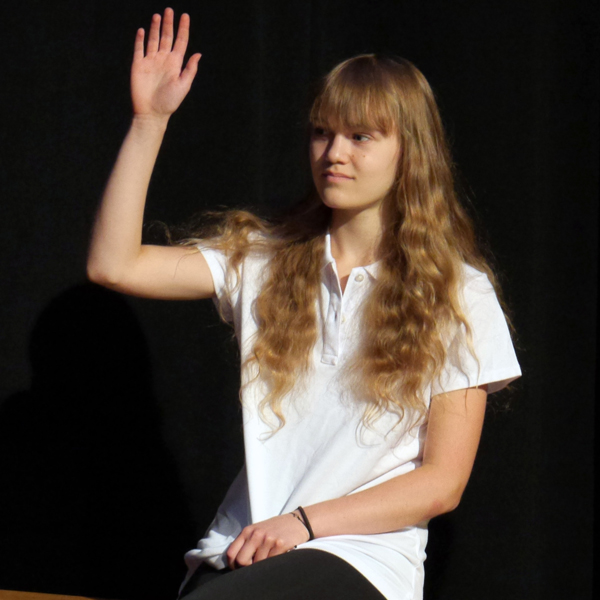 Activities the Teens Most Enjoyed
"Talking about solving problems the good [way]" and "going up there and performing."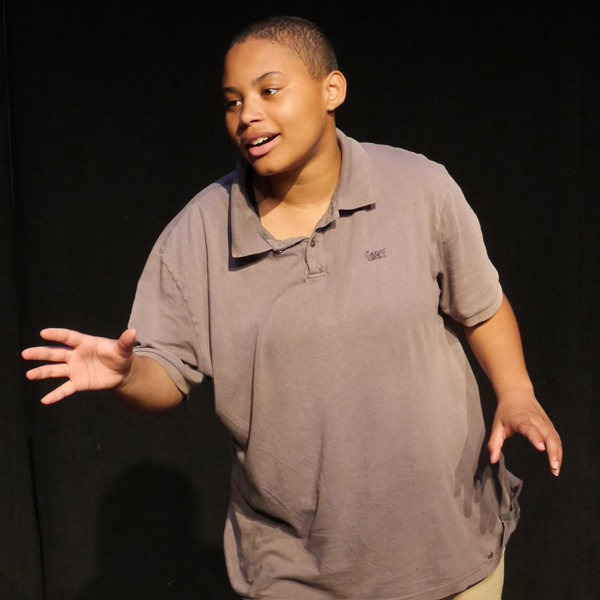 Most Important Thing They Remember
"When you [are] mad, count to ten, "talk thing out before reacting," and "think before you do."
What Educators Are Saying
"Everything about our partnership with Drama by George was fantastic! . . . Students were engaged and able to use what they learned in the workshop in real-life situations. Teachers were able to mimic the program language and use practice scenarios to help students problem-solve. . . . The results of this program included an overall increase in the behaviors we want to see in students, a decrease in those behaviors we don't, and evidence of sustainable conflict resolution skills. I highly recommend [this] program!"
Cathy Tinsley, ECE Priority Consulting Teacher and PBIS Lead, Valley High School (Louisville, KY)
"This program gives students information on conflict resolution that is relevant to today's world. The workshops also provide them with the opportunity to practice conflict resolution skills in a fun, nonthreatening environment."
Holli Duke, Guidance Counselor, Brooklawn School (Louisville, KY)
Take the first step towards a peaceful school climate when you schedule Real Life Drama!
Prices are subject to change. A travel charge applies for destinations outside of a 20-mile radius from our office near downtown Louisville.