Empower Teens to Stop Bullies
A True Story from a Bullying Survivor
Speaker George Halitzka was bullied almost constantly during his middle school years, and then into high school. His peers thought he was a complete dork . . . and George certainly looked the part. (Yes, that's really his middle school picture.) Today, George has impacted thousands of students with the compelling true story of his experience. George shares how it feels to be a survivor of bullying in a way that authentically engages teens. He'll change the way your students think about bullying!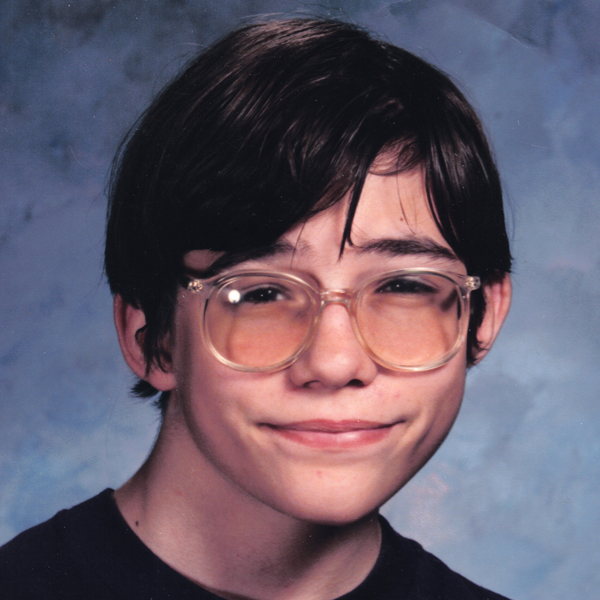 Students Served Since 2013
Number of Presentations to Date
Middle School Students Rating Us Good or Excellent
What Educators Are Saying
"Thanks for always doing such a great job and being such an inspiration to the students. Until next year!"
- Dawn Davis, FRYSC Coordinator, Lassiter Middle School (Louisville, KY)
"[The] message was phenomenal! . . . George captivated the audience with his life experiences."
- Stephanie Curl, Guidance Counselor, Johnson Traditional Middle School (Louisville, KY)
"Thanks again for coming to East Oldham Middle School and sharing your story . . . The administration and faculty liked how you connected your experiences to adulthood, exposing the long-lasting effects of bullying."
- Brandon Murphy, Guidance Counselor, East Oldham Middle School (Crestwood, KY)
We'll change the way your students think about bullying as they build empathy for their peers!
The price shown above is subject to change. A travel charge applies for destinations outside of a 20-mile radius from our office near downtown Louisville.