Give Students Hands-On Experience with Bullying Prevention
We've never met a student who doesn't love to play games!
Bully Games combines highly-interactive activities with real-life stories to deliver an impactful message about empathy and bullying prevention. Keep reading to learn more about each segment of the program.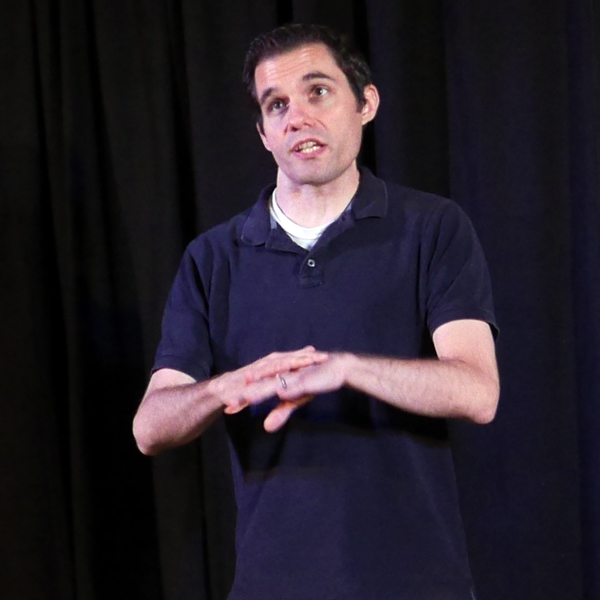 What Students Will Experience
Being Royal
(activity)
Students circulate around the room to greet each other based on the "status symbol" (playing card) that each one holds in her hand. If you have a King or Queen, expect to be treated like teen royalty! But if you're holding a 2 or 3, people may not want to connect with to you. This game provides a nonthreatening introduction to judging others based on social status and appearance.
Jacob's Story
(storytelling)
When presenter George Halitzka was in middle school, he had a best friend named Jacob. When some bullies came for Jacob, George had to decide where his true loyalties would lie. Jacob ended up transferring out of the school when it became clear George wasn't a genuine friend. At the end of this cautionary tale, George reminds students that what they say and do now can make an impact on their peers -- for good or for evil -- for a long time to come.
Groups of 7
(activity)
We challenge students to form groups of various sizes. If they can gather the right number of people, all is well. But if they don't find a group, they're eliminated from the game. In a surprise ending that addresses the pain of being excluded by peers, the winners of the game are students who were left out!
Just a Minute
(demonstration)
Two student teams compete to see who can give more compliments in one minute. To conclude the program, George challenges students to take a few seconds to be kind to a peer who's not in their usual social circle before the end of the school day.
What Educators and Students Are Saying
"The program has a great message, but it is the students engaging and interacting . . . that really makes the program special."
- Dawn Davis, FRYSC Coordinator, Lassiter Middle School (Louisville, KY)
"George has a dynamic story and delivers it beautifully."
- Luke McAnally, Assistant Principal, Trinity Christian Academy (Lexington, KY)
"Great overall advice and presentation from George. I like how he used real-life experiences."
- Seventh Grade Student (Louisville, KY)
We'll empower students with empathy for their peers when you bring "Bully Games" to your school!
The price shown above is subject to change. A travel charge applies for destinations outside of a 20-mile radius from our office near downtown Louisville.