This page is for schools that would like to schedule a drama club. Parents, register your child for an existing program here.
Learn About Acting by Playing Pretend, Then Perform a Play!
Kids are some of the most creative people around, and this after-school program gives them freedom to explore their imaginations! We'll also help them focus their creativity towards a goal -- putting on a short pantomime (acting without words) play for their families and invited guests. Over the course of eight weeks, students will practice skills that actors need, from developing facial expressions to creating characters. Then at our final meeting, we'll give a class performance where everyone has a part. Young actors will get an awesome introduction to theatre in Drama Fun!
In spring 2022, we provided 16 after-school drama clubs at 10 schools throughout Kentuckiana! Our schools included Audubon Traditional Elementary School, Blake Elementary School, Clarksville Elementary School, Harmony Elementary School, Jeffersontown Elementary School, Lassiter Middle School, Louisville Collegiate School (3 drama clubs), Norton Elementary School (4 drama clubs), Stopher Elementary School (2 drama clubs), and Thomas Jefferson Elementary School.
The price for a school-paid Drama Fun Club is $1900 for the eight-week term. A self-paid program costs $125 per student.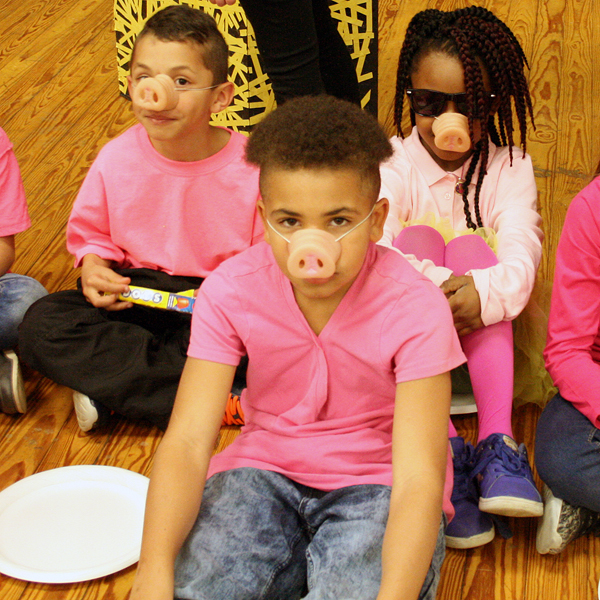 Drama Club Students Since 2009
Parents Who Say Student Enjoyed Program
Why Drama Club is Awesome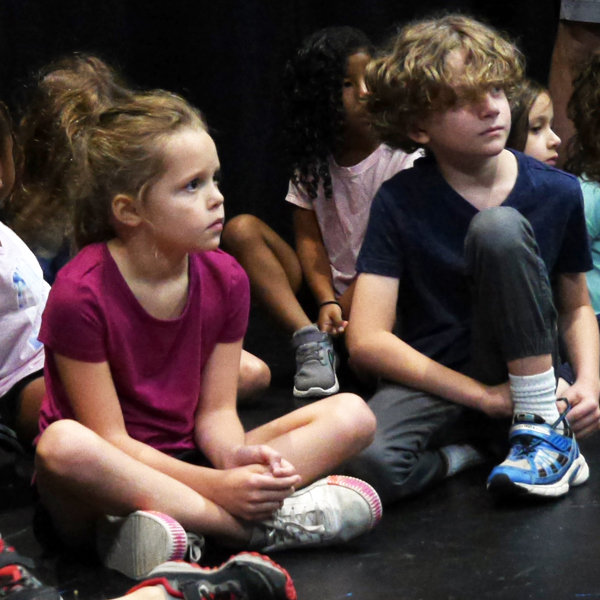 A Complete After-School Enrichment Solution
We provide a comprehensive arts enrichment program that includes a highly-qualified teaching artist, fun and age-appropriate activities, an online registration portal, informative parent letters, and even portable stage curtains!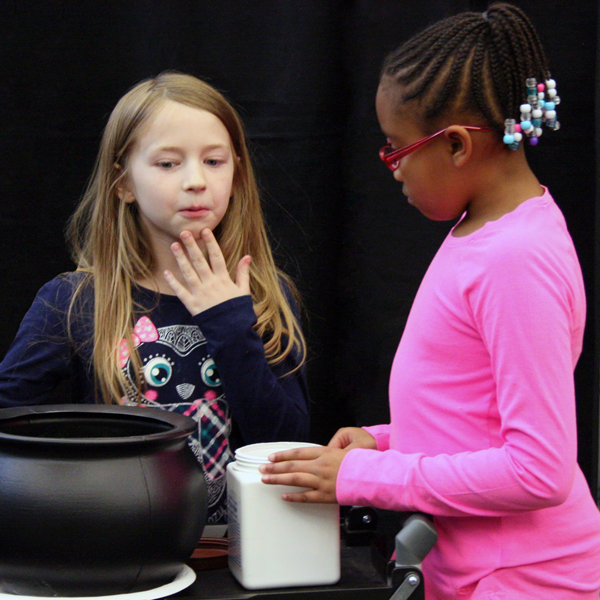 No Stage Fright Here
We know Exploring Drama will be many kids' first exposure to theatre. We're committed to making it a fun, low-pressure environment where students can stretch their creative wings by working as a team.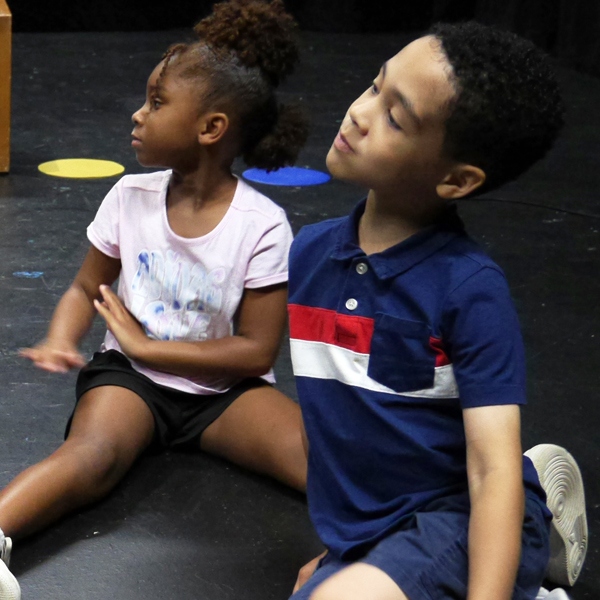 No Lines to Memorize
We know that primary students' literacy skills can vary widely, and so can their ability to memorize lines. That's why we take the pressure off! Kids perform in pantomime (acting without words) so that everyone can succeed.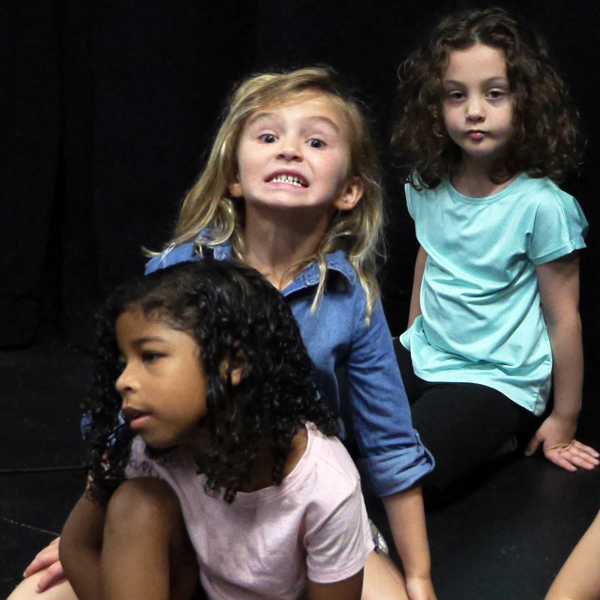 Why Choose Drama by George?
We Believe in Kids. Educational theatre isn't a small part of what we do — it's the main thing we do. We've offered character-building programs for children and teens since 2007.
A Proven Concept. Thousands of Kentuckiana students have benefitted from our after-school programs since 2009. Young actors frequently enjoy our programs so much that they return again and again!
You'll Deal with the Artistic Director. We take pride in being a locally-owned small business. If you ever experience a problem with your Drama Club, contact George Halitzka, our Artistic Director. He'll do everything he can to resolve the problem — personally.
What People Are Saying
"The program is full of activities that help our students stretch their imaginations and get their creative juices flowing. . . . It is so popular we've had to add extra sessions!"
- Jane Hart, Assistant Principal (retired), Stopher Elementary School (Louisville, KY)
"Drama by George has provided my daughter [with] a wonderful outlet for her creative acting personality."
- Gaile Nugent, Parent of a 2nd Grader
"I really liked this [program] and I got to meet new people. I learned that I am a good actor. I got to have fun."
- Comments from Real Drama by George Students
Drama Fun Club is also available as a summer camp or in-school artist residency. Contact us for details.
The prices shown above are subject to change. A travel charge applies for destinations outside of a 20-mile radius from our office near downtown Louisville.