Equip Your Students to Reach Their Goals!
GRIT is back and better than ever!
GRIT 2 will help you give students the tools they need to reach their dreams, in school and in life! Our new version has the same fun, interactive format and focus on student achievement as the original Grit Game Show. We'll show tweens ways to invest time, skills, and money to achieve their goals. Catch the spirit of GRIT by watching the opening video from our game show that introduces the program to students.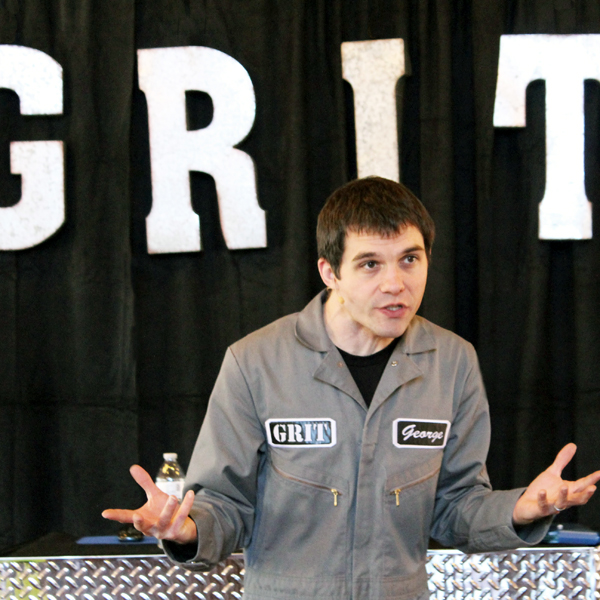 What Students Will Experience
Show Me the Money
Money may not buy happiness, but it does help us reach our dreams. In the first game of the competition, student contestants will explore what it takes to rent an apartment or buy a cell phone.
Time Out
In this round, it's science fair time! How will our contestants balance the demands of everyday life with the requirements of a big school project?
Mad Skills
Life skills -- things like teamwork, being on time, and staying organized -- can help kids achieve any goal. Contestants will be paired up to evaluate their Mad Skills.
Action Plan
We'll challenge your students to take action on a goal today.
What Educators Are Saying
"George did an amazing job engaging our students."
- Wes Nepper, Assistant Principal, Knight Middle School (Louisville, KY)
"Grit 2 . . . challenged students to set goals and take steps for attaining them. Loved it!"
- Lauren Manion, Guidance Counselor, Crossroads Elementary School (Mount Washington, KY)
Bring GRIT 2 to Your School!
The price shown above is subject to change. A travel charge applies for destinations outside of a 20-mile radius from our office near downtown Louisville.